Softkeyworld Ltd is Microsoft Partner, Microsoft AEP – Authorized Education Partner & CSP Reseller, We specialize in hard to procure or discontinued business software.
We encourage you to compare prices, services, as well as products. All items we carry are backed by our 100% satisfaction guarantee. Talk to us or review our product list and see how we can provide a reliable software solution to improve the efficiency and profitability of your business

We are located in London United Kingdom. & Stdwellers offers a fine selection of merchandise on the Internet at www.softkeyworld.com. We provide its customers with the convenience of shopping online. Our All Product License key is Authorized by Microsoft and others Brands.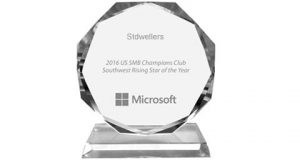 2016 US SMB Champions Club Southwest Rising Star of the Year by Microsoft's Small and Mid- Sized Business (SMB) Champions Club
The award recognizes those who have demonstrated significant Microsoft SMB sales and year-over-year SMB revenue growth with Southwestern Region Area SMB customers. Members of the US SMB Champions Club have shown dedication to arming the small business community with the right technology and services they need to be successful
SERVICE HOURS
Monday-Saturday  8.00 am to 5:00 pm
Email: [email protected]
Our Office Address
27 Old Gloucester Street, London, United Kingdom, WC1N 3AX
Registered in England and Wales. Company number 13321373